Discover more from Exploring Vegan
No fuss, no muss vegan recipes and plant-based product reviews.
New recipe + New Plant-Based Cookbook!
I'm back, finally! 🌱
Hi! It's been a minute since I've been able to update the Exploring Vegan blog. I've been hard at work on a new plant-based cookbook which I'll share first, and I also have a brand new recipe up on the blog!
But first! The cookbook:
This was such a labor of love, and if you're trying to incorporate more meat-free meals into your routine, this book will be your guide. It's filled with 100 easy, tasty vegan recipes that are only 5 ingredients (not including salt, pepper, cooking oil, and water). There are a handful of more challenging recipes in there for the adventurous cook too!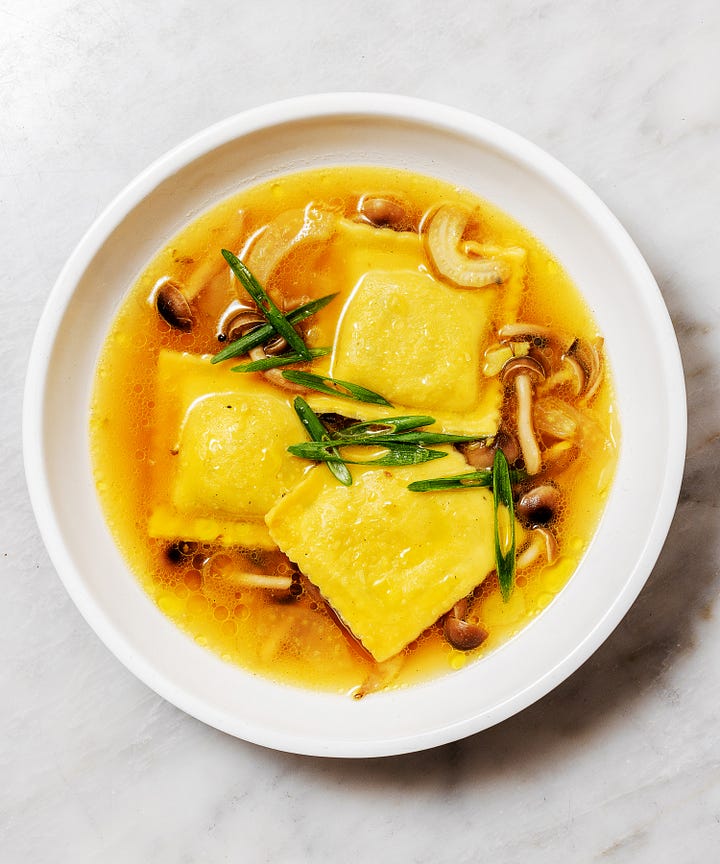 Here are a few of my favorites:
Sun-Dried Tomato Pasta with Corn

Ravioli in Ginger-Fennel Broth

Saffron Butternut Squash Confit Lentil Bowl

White Acorn Squash Squash in Charred Fennel-Tomato Broth

Tahini-Miso Shiitake Broth
---
And I have a new recipe up on the site today! It's an amazing One-Pot Chickpeas and Rice. It's similar to risotto, super easy to make, and ultra-creamy. It's filled with chickpeas, mushrooms, and lots of roasted red bell peppers. You're gonna love this one-pot wonder meal!
---
Enjoying my recipes? Let me know! If you make anything from Exploring Vegan, make sure you tag me on IG so I can feature you in my feed! No insta? No problem. Comment straight on the post on ExploringVegan.com, or leave a comment below!👇
Kylie 🌱
Thanks for reading Exploring Vegan! Subscribe for free to receive new posts and support my work.
---